Get to know some of the most popular types of puzzle
The Eclipse magazines provide an essential introduction to some classic puzzles. A perfect place to start your solving story.
Mega Monthly Wordsearch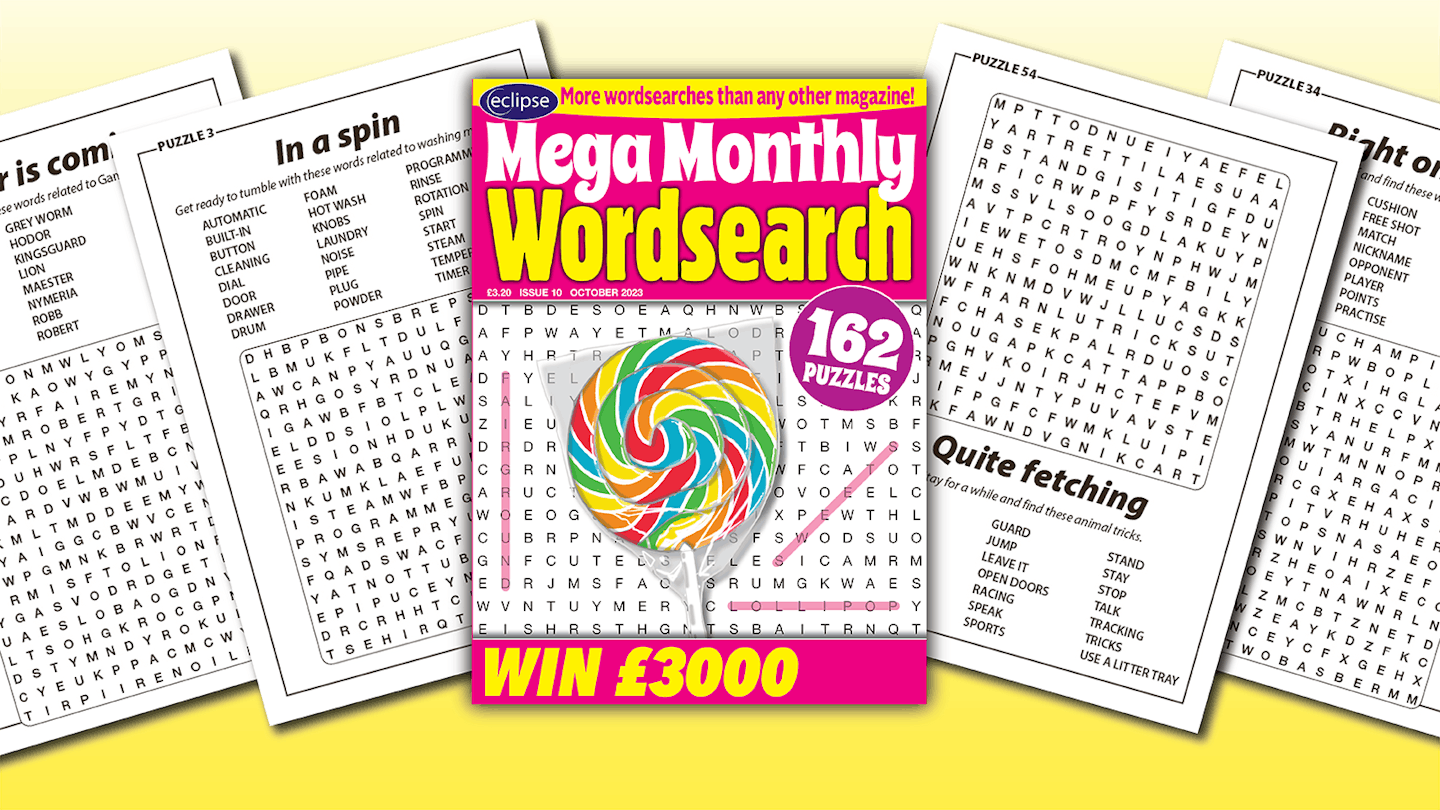 If you're a big wordsearch fan then Mega Monthly Wordsearch is for you! With more wordsearches than any other magazine on the High Street - 162 per issue – and a huge variety of topics, it will keep you entertained from the first page to the last. Full solutions are included for those moments when you just can't find that last word, and every issue you'll also have the chance to win a cash prize.
Price: £3.20
Frequency: Monthly
Puzzle type: Wordsearch
Puzzle-a-day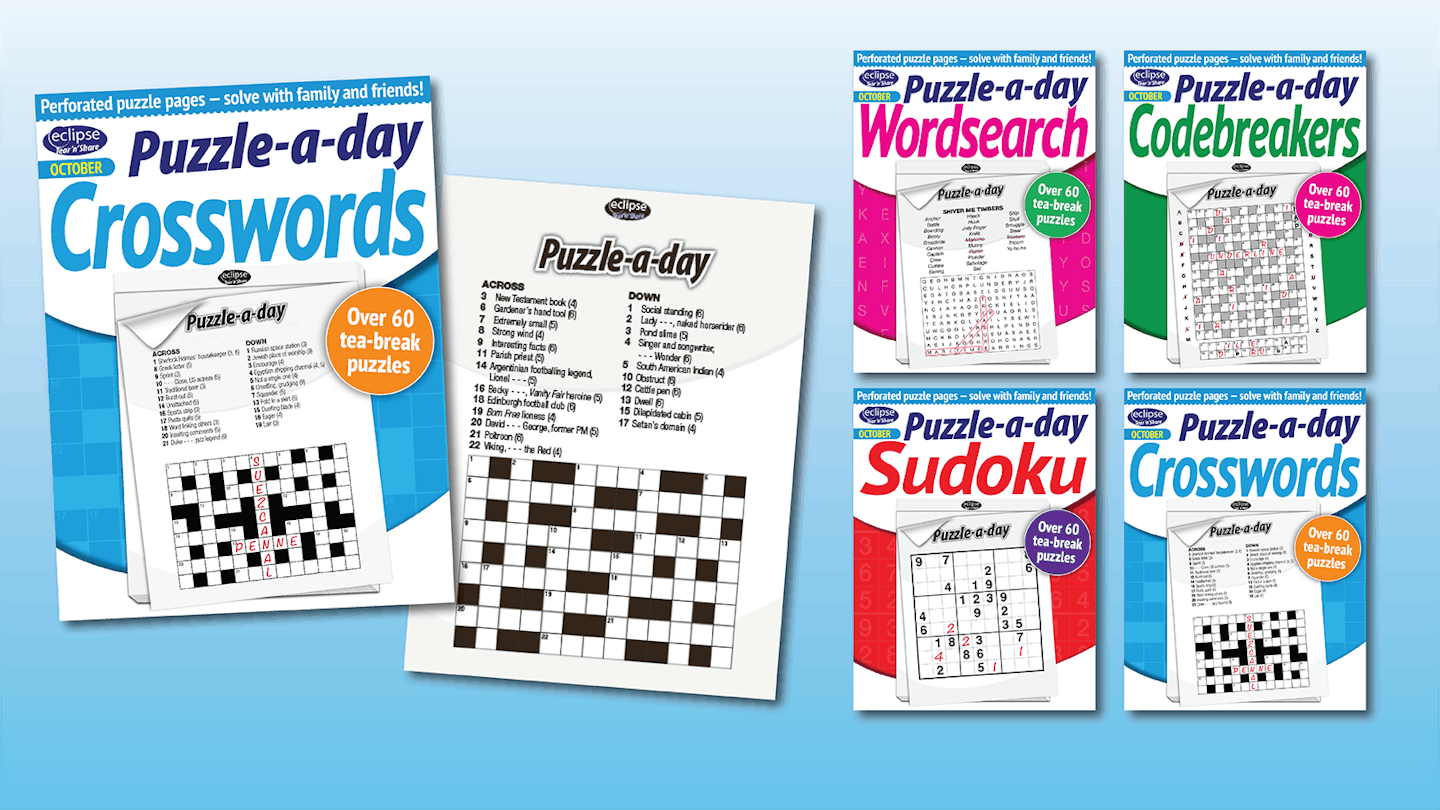 Each title in the Eclipse Puzzle-a-day range is packed with puzzles on perforated pages, perfect for tearing out and taking with you wherever you go. Share them with friends — with over 60 to crack, there are enough to go round.
Price: £3.10
Frequency: Monthly
Puzzle type: Codebreaker, Crossword, Sudoku, Wordsearch
Bumper Kids' Activity Book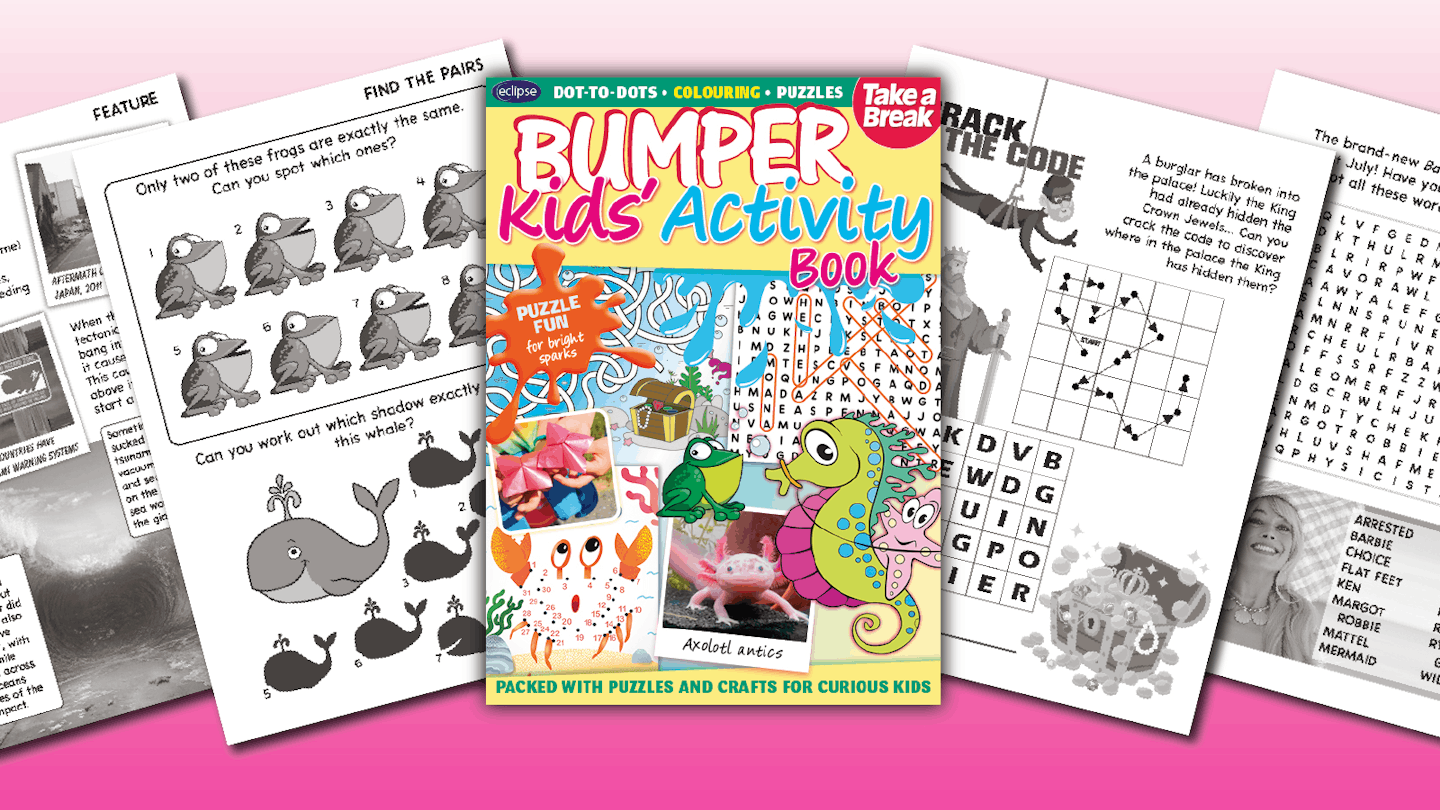 Price: £3.99
Frequency: Bi-monthly
Puzzle type: Mixed
The Bumper Kids's Activity Book is designed with young puzzlers in mind. With all sorts of things to do — from dot-to-dot and wordsearches, to mazes, origami, colouring in, quizzes, crafts and much more – there's plenty to entrance and entertain any bright spark.