Trick or treating and fancy dress aren't the only activities out there. Take a look below for 10 fun Halloween games for kids which are sure to make the spooky season extra-special.
1. Apple bobbing
You can't beat a classic. Fill a basin with water and get bobbing! Full rules here.
Did you know? Bobbing for apples dates back to at least the 14th century. Back then, it was a courting ritual whereby it was said to determine the future success, or failure, of a potential romantic relationship.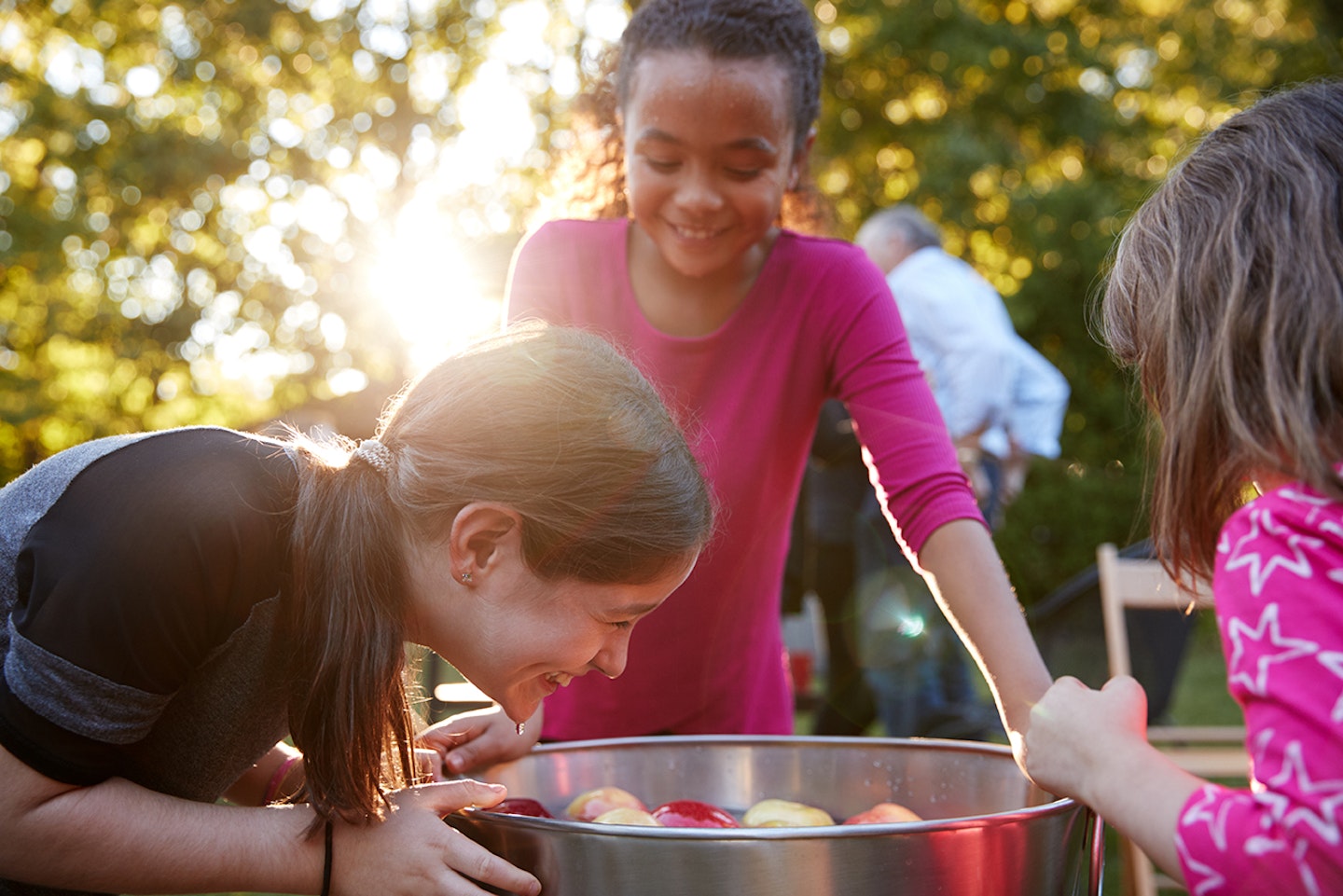 2. Pin the nose on the witch
Put a Halloween spin on a familiar favourite. Switch out the donkey's tail for a witch's nose and Bob's your uncle!
Did you know? In Sweden, children dressing up as witches is a ritual associated with Easter.
3. Toilet roll mummy
Transport your little ones to ancient Egypt with the help of bog-standard (pun intended) toilet roll. Full rules here.
Did you know? The bandages of some mummies are long enough to almost cover an entire professional basketball court.
4. What's the time Mr Wolf?
With a sinister wolf involved, this is an obvious choice for any petrifying parties! Full rules here.
Did you know? Some folklore says that when a werewolf dies it turns into a vampire.
5. Musical zombies
Add an eerie element to musical statues by ensuring your dancers are also the undead...
Did you know? The first feature length zombie film is believed to be 1932's White Zombie.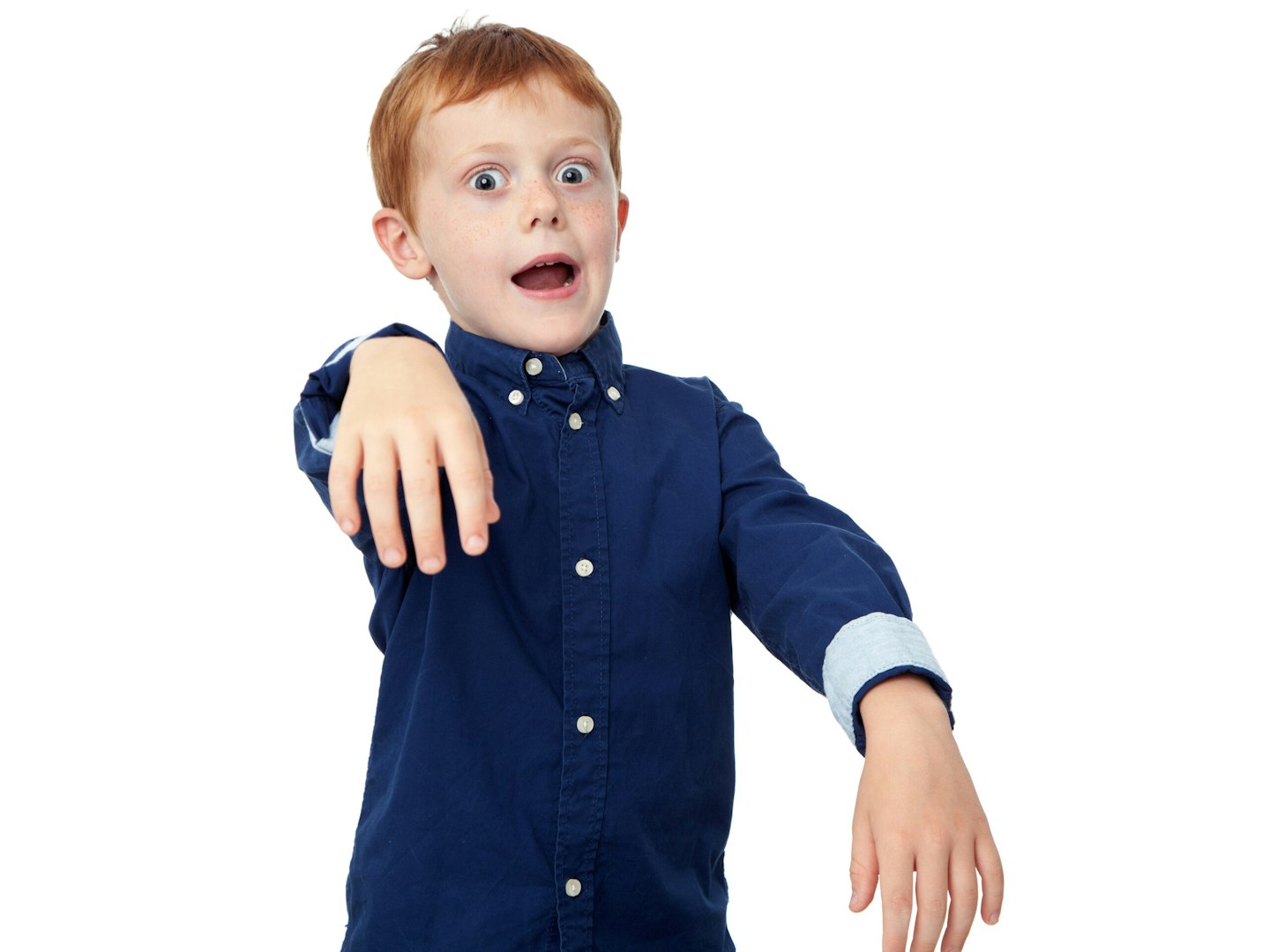 6. Wink murder
You'll need your best detectives on the case for this one. A wink is all that it takes for guests at your gathering to start dropping like flies. Can someone work out who it is while there are still people standing? Full rules here.
Did you know? Some people can wink with one eye but not the other. This is referred to as 'ocular dominance'.
7. Spooky sticky note name game
All you need is a sticky note or similar and you're well on your way to a great game. Write a few Halloween-themed names on some paper, stick them to foreheads and let the guesswork begin.
As well as familiar creepy characters like Nearly Headless Nick, you could add a dastardly twist... Will anyone be able to work out that they're Selena Gomez Addams?
Did you know? The character of Slimer from Ghostbusters had no official name when the film was released. The ghost was referred to as 'Onion Head' during the production of the movie due to the puppet's unpleasant smell.
8. What's in the cauldron?
Fill a witch's cauldron with mystery items and let a blindfolded game player guess what's inside. You could use cooked spaghetti for brains and peeled grapes for eyeballs...
Did you know? The cauldron, or 'deg', at the Ajmer Sharif Dargah in Rajasthan, India is one of the largest in the world. It measures 37 feet wide and 15 feet deep, with a capacity to cook 4,800 kilograms. It is used to cook a sweet rice for the thousands of pilgrims who visit the holy site each day.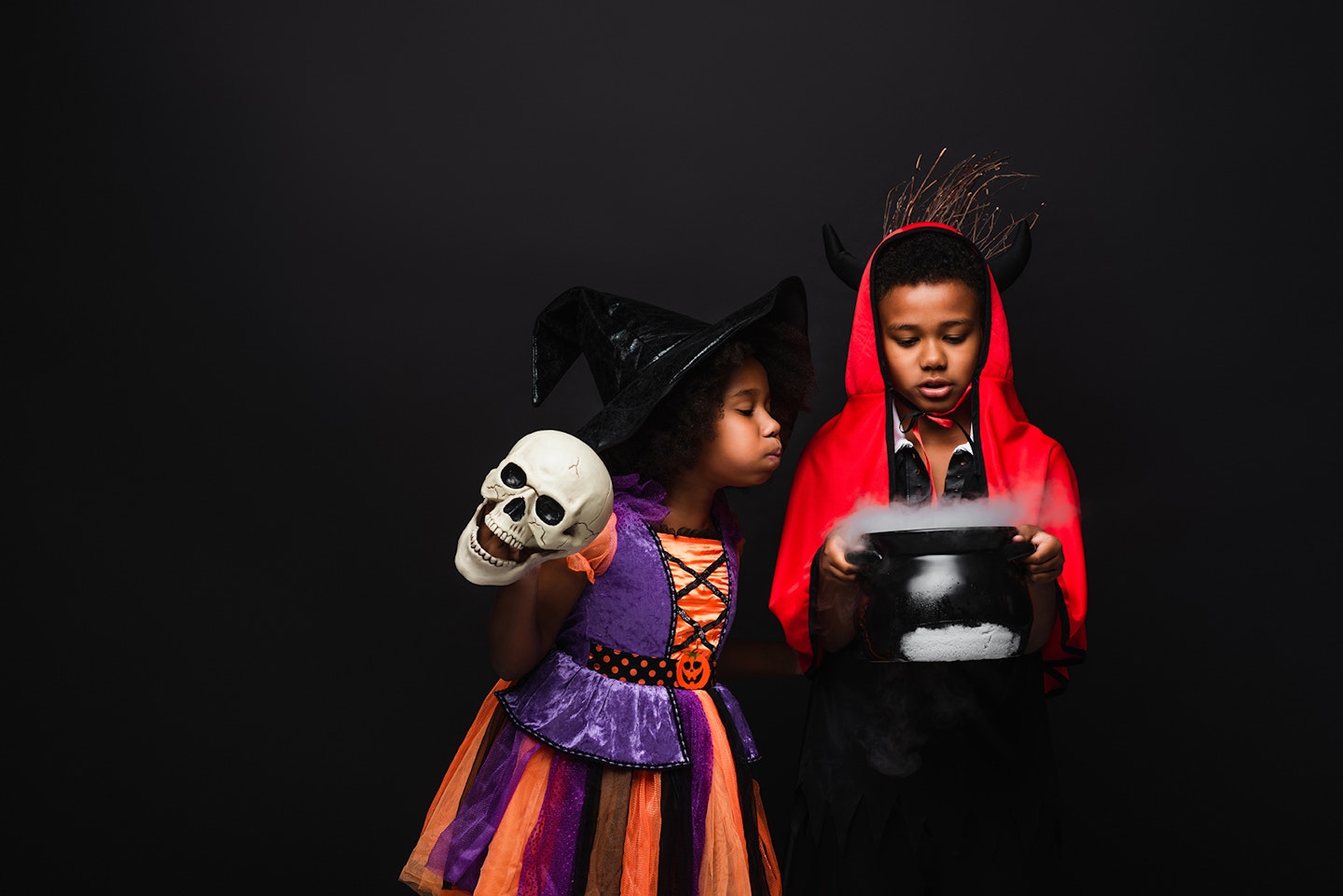 9. Charades
The parlour game par excellence is easily adapted for a Halloween gathering. With plenty of horror-themed films, songs, books and shows you won't be short of options.
Did you know? Research from the University of St Andrew's suggests that when apes fail to get their point across using gestures, they adopt a strategy similar to that of charades.
10. Wordsearch
Wind down with a wordsearch or two. There are a couple of free ones below to print off, each with a fantastical theme!
Did you know? The longest English word in a major dictionary is pneumonoultramicroscopicsilicovolcanoconiosis (a lung disease caused by the inhalation of fine particles of ash or dust).
For more wordsearches, puzzles and other activities for curious kids, pick up Eclipse Bumper Kids' Activity Book — on sale now.